On December 12th and 13th, Cannepp & Cleaver-Brooks teamed up to host a technical symposium for engineers looking to build on their knowledge of hydronic systems and condensing boilers in commercial and industrial applications. The two day event was held at the Executive Hotel & Conference Center in Burnaby, British Columbia.
Engineers in attendance received presentations from specialists at Cannepp and Cleaver-Brooks on the science of condensing, hydronic system design (primary variable flow, primary-secondary, etc.), boiler staging, system control strategies, hybrid systems, retrofit scenarios and a variety of other topics throughout the day.
On-site was a Cleaver-Brooks ClearFire-CE Condensing Boiler to provide a hands-on learning experience for those in attendance.
Our commitment to assisting everyone we do business with – from the engineers to the end-user – is best evidenced by our willingness to get to know the people in our industry on a personal level.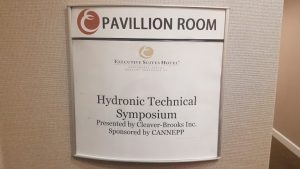 Engineers attending the technical symposium started their day off with a hot breakfast provided by Executive Inn Group.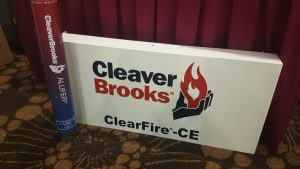 The panel that removes easily from the Cleaver-Brooks ClearFire-CE also makes for an elegant display!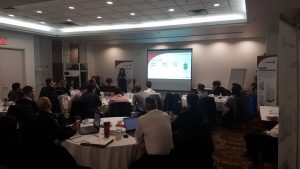 Catie from Cleaver-Brooks leads a post-breakfast discussion on system design.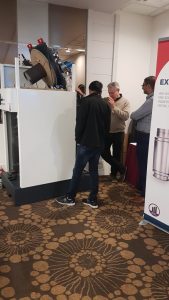 Mark from Cannepp walks engineers through the ClearFire-CE's simple and effective design.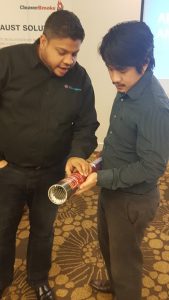 Hussain from Cannepp is always happy to discuss the benefits of ALUFER tubes.

Santa stayed close to the desserts. I now know why the cookies went so fast.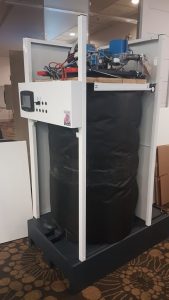 The ClearFire-CE's panels are effortlessly removed to provide access for inspection.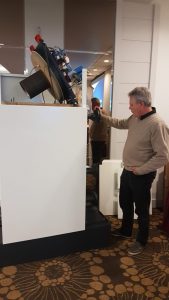 With over 25 years of reliable sales & service to our customers, it's amazing to see what we now have to offer to engineers, end-users, and everyone in-between.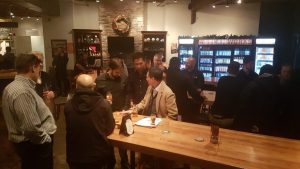 If they're still talking about boilers over beers, you know it was a decent day.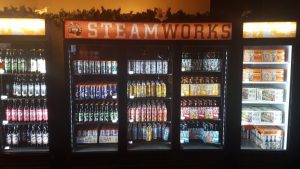 We ended our event both days by treating participants to a couple of beers and shuffleboard at the Steamworks Brewery & Taproom!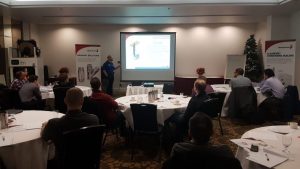 Benjamin from Cleaver-Brooks delivers a presentation on best practices and creative solutions for boiler venting.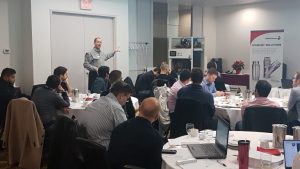 Sean from Cleaver-Brooks includes the ClearFire-CE in his discussion on the science of condensing.
Our most sincere gratitude to every participant who came out to build upon their current understanding of boiler room technology. We would also like to thank Catie, Sean and Benjamin from Cleaver-Brooks who flew out to the West Coast to share their expertise with us. We will certainly do more of these symposiums in the future, and hope to see you there.