Cleaver-Brooks adds a new product to its extensive catalogue of safe, effective and technologically advanced boiler room solutions: The ClearFire®-CE. This model comes equipped with many of the same features that customers will always appreciate: reliability and longevity. It possesses a thermal shock proof high-delta-T system that maximizes condensing and reduces flow rates. AluFer® tubing also equates to superior efficiencies in all operating conditions.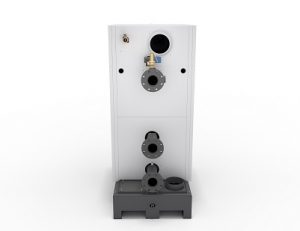 What makes this unit even more exceptional is the small overall footprint it boasts, fitting capably through a standard doorway. With environmental considerations met, as well as operational efficiency, this CB product ensures that, when it comes to your boiler room solution, you don't have to compromise.
Click this link to find out more from Cleaver-Brooks!