We leave our post on Water Heaters proudly backed by Cannepp to jump into the topic of Electric Boilers. A diverse range of products from Cleaver-Brooks – combined with the know-how you have come to expect from our team – can ensure your confidence making the right selection.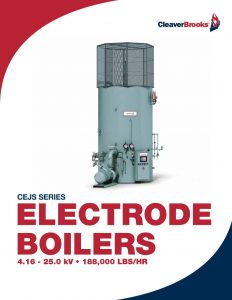 Electrode boilers take advantage of the properties of water to conduct electrical current, thereby generating steam. Cleaver-Brooks' CEJS model is a high-voltage steam solution, generating a considerable 188,000 pounds of steam per hour at its peak, ranging from 100-500 psi. Zero local emissions, minimal components, rapid response time, no stack, and a PLC modulation and control system make this unit easy to maintain, safe to run and economical to install, all while reducing operating personnel requirements. Every bit of electrical energy is converted to heat. A broad range of applications include process steam, industrial process, building heat, power and utilities, refineries and petrochemical, laundry and dry cleaning.
These immersion element steam boilers with insulated vessels are designed for heavy-duty, constant demand of industrial and commercial applications. They possess a reduced amount of moving parts, with components such as operating controls, elements, fuses, contactors, safety valve, and instrumentation typically included with the unit. Small footprints and noise emissions virtually at zero, these Cleaver-Brooks products deliver on key considerations when purchasing an electric boiler. All units come wired, tested and ready to go for installation upon arrival. (include output readings on picture description.)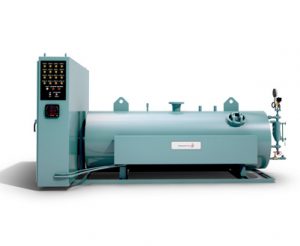 Model HSB. 1560-3375 kW. 15, 150, 200, 250 psig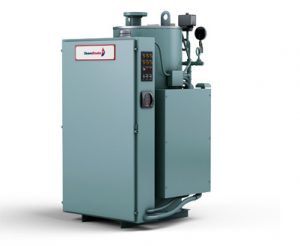 Model S. 12-2250 kW. 15, 150, 200, 250 psig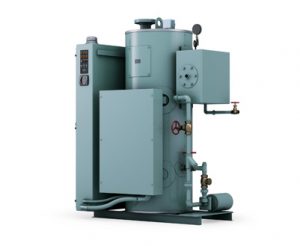 Similar to the S model, this vertical steam boiler is designed for the same commercial and industrial applications in a heavy-duty capacity, but features the inclusion of a condensate return tank and feedwater pump, leading to elevated efficiency and reduced fuel costs. Output ranges from 12-563 kW and is sized to operate at 15, 150, 200 & 250 psi.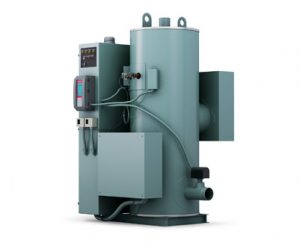 Cleaver-Brooks WB model is crafted to operate in hot water heating systems of similar applications to products listed above, all while imposing the minimal physical footprint. The boiler includes operating controls, elements, fuses, contactors, relief valve, drain valve, and other components in the purchase. Vessel sizes range from 12-42" in diameter and possess an output range of 12-3,360 kW, generating steam at 160, 220, and 250 psig.
As we enter the fall, be sure to check out our article on preparing your boiler for winter. Check back soon for our latest monthly product features, or get in touch with us here for answers to all questions boiler related.